Silly, really.
I can let go of enough ego to post this less-than-attractive photo my 14 year-old brother took of me with what's done of the Top Down Cardi...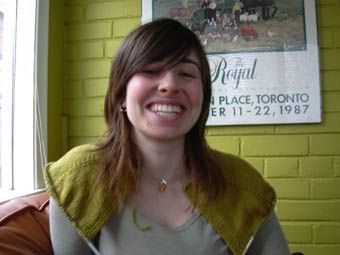 ... with matching backdrop. (Weird, hey? I never noticed before how many chartreuse-coloured walls my parents have.)
He then sucked up my photocard memory clicking pics of my 10 year-old brother...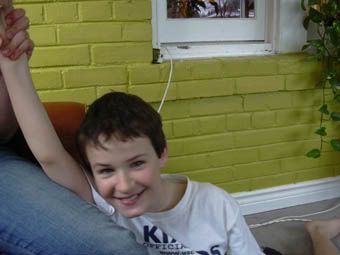 ... who's a complete ham. (Ham even a vegan could love.)
I'm slow on the purl rows, but already I'm fantasizing about ways I'll adapt this pattern in the future... a roll-neck raglan sweater (I'll knit in the round any chance I get), a zip-up with cables, one in merino with silk, another in Manos...