Wandering eyes
I have a bit of a wandering eye. (And not just when it comes to casting on projects... but for now let's just keep this knitting related.) Remember how
I spoke so passionately about the Ballet Wrap
? Well, I'm just not as jazzed up about it anymore (which is kinda fine because I haven't started it). It has something to do with this dress: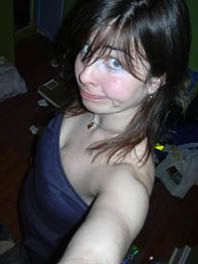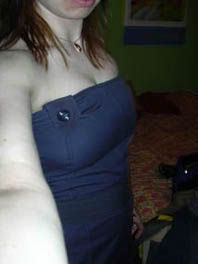 It's a
Preloved
creation, made out of old trench coats. (I know you can't see the
whole
thing, but you get the idea.) I wanna wear a shrug with it. I looked at A Good Bias from the current
Interweave
: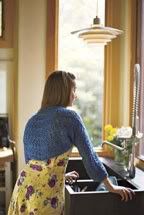 And I searched
Knitty
and found
Shimmer
. (
I Do
looked a like a little too much for me.)
What I want is a shrug that's relatively simple and quick to make, and I maybe want to knit it from this cone of mohair (Are you seeing a greeny-gold colour?):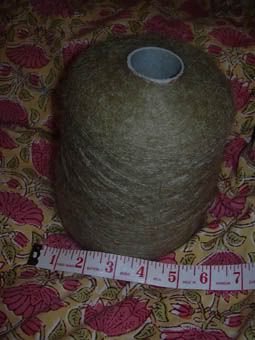 Though I suppose if I were gonna go for A Good Bias (I don't get charts - is that chart complicated?), I could knit it in
Mission Falls Wintergreen
(oh yes, more green) - assuming that
Lettuce Knit
has enough in stock....
Any suggestions (especially pattern referals) would be
much
appreciated.