Blast off!
Last night, we launched the zine. A couple dozen people showed up, they seemed to have a good time, zines were purchased, I'm glad.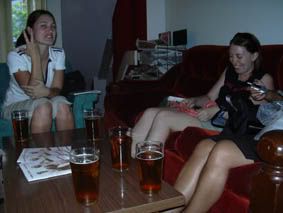 The Embassy had this really great spiced ginger and rosemary ale on tap.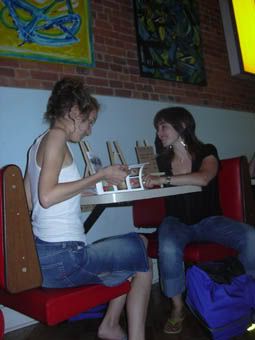 I brief Johanna on the merch table. We avoid eye contact.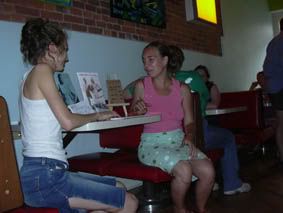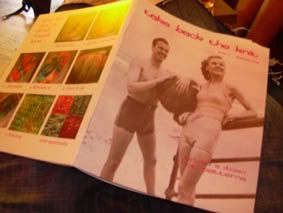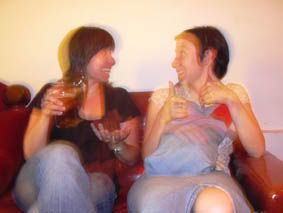 Don't we look crazy?! Both Megan and I have far more attractive facial expressions in real life (and less beakish noses).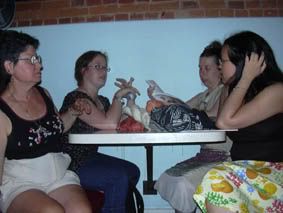 Denny and Laura (right) tell the other SnBers how much more popular they've become since they contributed to the zine.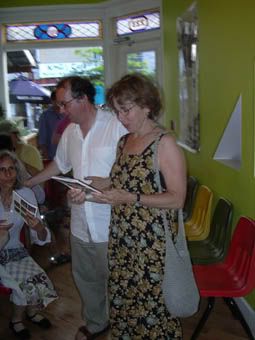 My mum (right) came with David and Sharon.
Laura plans to write about spinning for the next issue.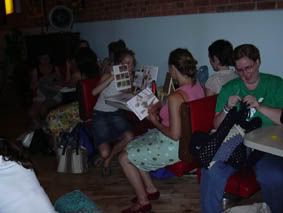 The Embassy's never seen so many crafty grrls!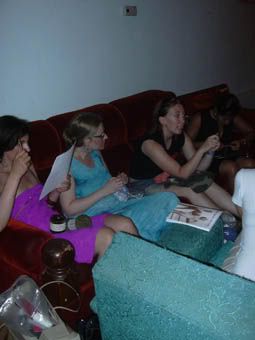 Jasmine, Jane and Alison
Thanks to everyone who came. Thanks to Johanna for peddaling the zines, and Michelle for taking the pictures.