Home, in more ways than one.
I've been home from Italy for a week now, and as I also moved house immediately, I'm still trying to get my bearings.
Highlights from the trip included: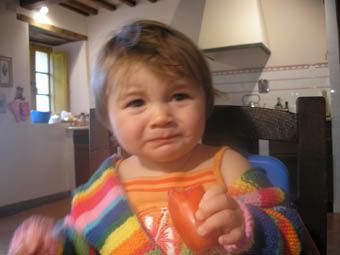 The wee one tasting her first roma tomato.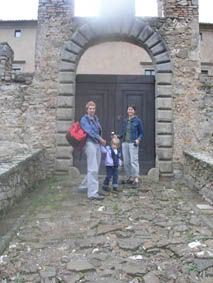 A visit to a friend's cousin's
medival castle
. (For real! It's amazing to see how other people live in the world.)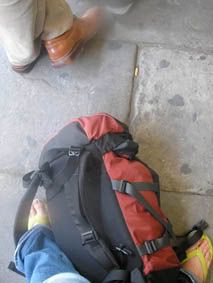 A solo trip to Florence, where I waited in line at the
Uffizi
for three hours with my foot in the strap of my pack as I'd heard there's lots of theft there. (If you ever have the chance to go, be smart and call a week ahead to reserve tickets.)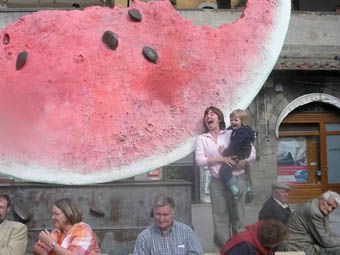 A day trip to Cortona. (I never did find out
why
they have a big watermelon in the middle of the piazza.)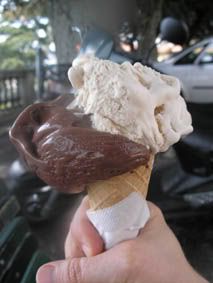 I ate gelato almost everyday. (It was so fresh and delicious and beautifully presented that I was almost impossible to resist.)
And though I brought three projects, I hardly knit at all I'm sad to report.
So much for the
tee shirt design contest
, hey?
No one submitted anything - not one of you! I was surprised.
So I'll extend the deadline till October 28th, and I'll remind you often and perhaps something will come in.
Tomorrow I start
school
(waaah!).
And tomorrow night, my friend
Pip
is workin da mic with his hip hop stylings right here in Toronto - go if you can. Deets are
here
.