Stash sorting revisited (or, how to give your blog knitting content when your too busy moving to knit)
Pretty nice chest, hey?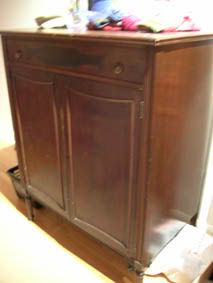 Feels like a bit of a luxury that I get to use for nuthin' but yarn storage. One, because it's a lovely piece of furniture and two, because I live in a place that can accomodate such a large chest. (To give you a clearer picture, it's 4 feet tall, 3 feet wide and 2 feet deep.)
Is it tacky to show it off before the tidying and organizing in done? I suppose not - I show you other WIPs...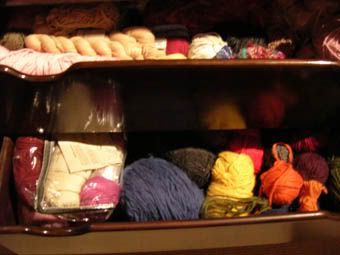 The bottom drawer is for bulky wools (Lamb's Pride, lopi), the middle is for cottons and fibre-blend yarns...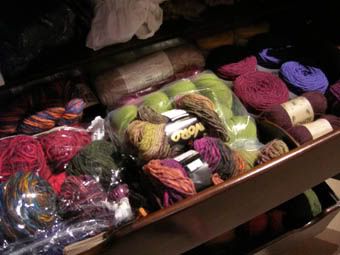 The top drawer is worsted-weight wools and their friends (Manos, Lamb's Pride, Debbie Bliss superwash, Noro...)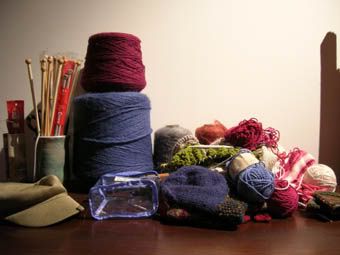 Now to find a way to attractively display the cones and needles and abandoned WIPs... suggestions?