Bringing you the news.
First off, thank you all so much for your lovely comments on my hundreth post. I'm so glad you're reading. If there were just 24 people in the whole wide world reading the blog, but they all found it helpful or entertaining, I'd be real pleased. Hearing from you makes slapping something up on the internet feel a little more human and a little less outerspacey.
I've been carrying around a relatively mindless knitting project this week. I'm coming up with simple ribbed toque patterns in both bulky and worsted weight yarns for
Take Back the Knit #3
.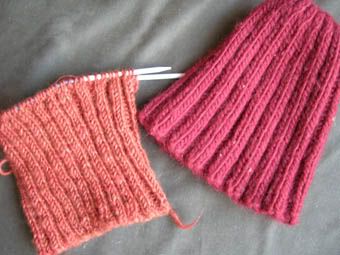 The yarns here are Manos and Lamb's Pride Bulky. Of course, it's a self-fulfilling project as toques are my favourite thing to knit, and I have yet to make one that I actually love the look of on me. It may be a life-long experiment.
And for those of you who're patiently waiting for the third knit zine, and perhaps you missed out the first time, I'm offering up this: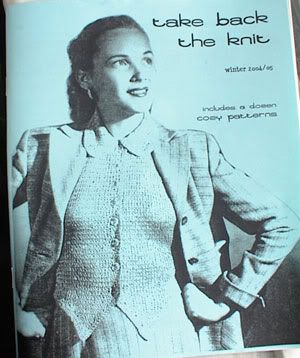 Take Back the Knit #1
is going back into print. Not as fancy as the second issue, but it's likely to keep you warmer.
Go
here
to order. Order for you! Order for your friends!
And come back tomorrow for Foodie Fridays - I'm making an Indian cauliflower-coconut-cashew-sesame dish, and likely some other surprise!