A little dip into design
I started a cabled toque on Monday night. My own design, in Lamb's Pride Bulky, on 6.5mm circs (my favourite needles).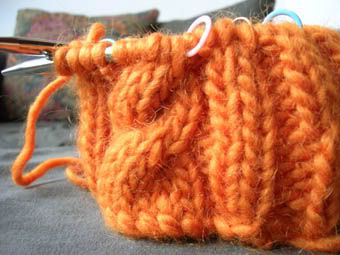 But it didn't look right (- baby cables spaced out by six rows just look like mistakes). So this morning I frogged it.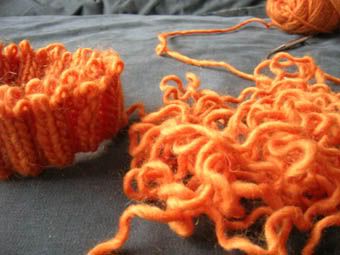 I am a reluctant frogger. I don't like doing it.
Here's hoping it works out in round two.
Can anyone tell me, will cables tighten the circumference of the toque?
I am so excited about tomorrow's recipes! We have a guest chef in the house!