The thing about crafty grrls is that they're resourceful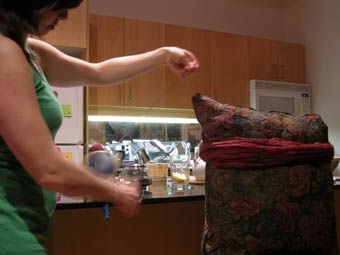 I have a winder, but I'm without a swift.
And I don't have a chair with an appropriate back, and I live alone and I can't very well call
Jill
over everytime I need someone to hold my skein.
So I found a pillow. But the pillow wouldn't rotate around so I had to pull yards off onto the counter and then wind. Pull pull pull, wind.
Surely there must me a better way. Right?
Late night addition:
So I finished that Manos ribbed toque. Colour "V". (
Jill
, you think numbers are weird - doesn't it seem silly to give a yarn a letter in lieu of a name? Especially "V" to describe what I would call Burnt Orange.) I won't say much more about it - the pattern'll be in
Take Back the Knit #3
.
You can wear it like this: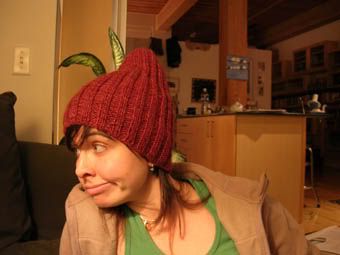 Or this: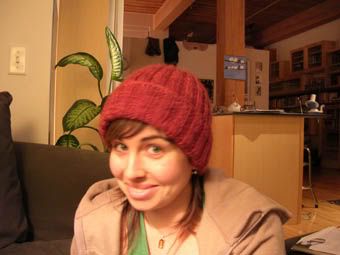 (You'll have to excuse the less-than-wonderful photos - I'm still trying to negotiate set-up with my self-timing camera.)
I think I dig it.