Something old into something new
I've been feeling like I don't have enough art in my life. And what with three years of calendars by the amazing x-acto knife artist
Nikki McClure
in my possession, it occured to me that while I am not much of a visual artist myself, I could create something somewhat original that'd be worth framing and mounting on my apartment walls.
So Marco, who
is
more artistically inclinded, kindly came over a few times in the past couple weeks to cut out the images while I made him dinner or baked him
Megan's green tea cookies
(I'll print my adaptation of the recipe on Friday maybe).
I picked out some gorgeous paper at
The Paper Place
, and some specially-sized matts and frames, and Marco put 'em all together (what a guy, hey?).
Here they are (you'll have to excuse the annoying glare - I tried taking the photos in different places around the apartment, but they all had glare):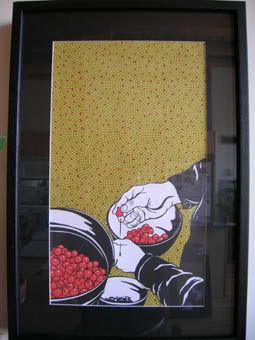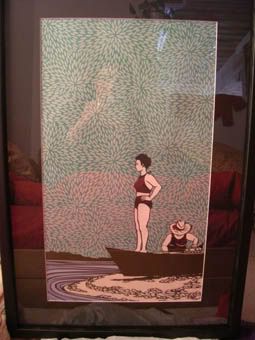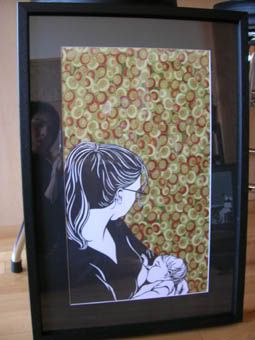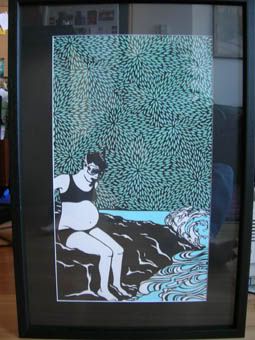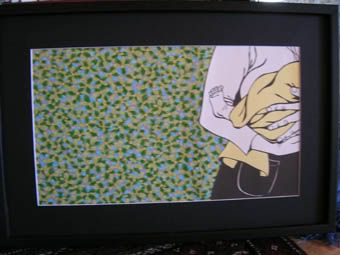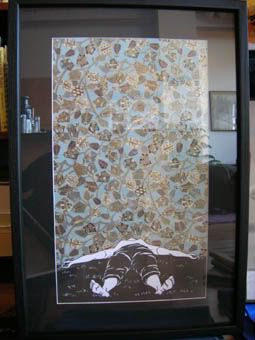 As the frames were well out of the range of money I can afford to spend these days, I'm selling a couple of them to my mum, who will give them back to me for future birthdays and christmases. A perfect layaway plan.