Click it #1 - for Hip Mamas
I don't know how often you make it down to the bottom of the page, but there are a lot of great links down there that are really worth a moment of your time - if I do say so myself.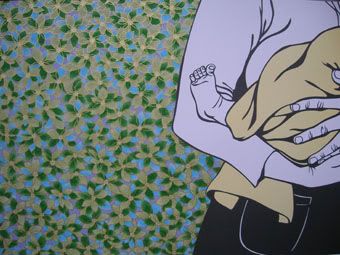 As it's Mother's Day today - I thought I'd draw your attention to these great sites - for you, or a hip mama you know.
*
Hip Mama
- a super and resource-laden site for progressively-minded parents
*
Mamaphonic
- this web zine "offering monthly content from emerging writers and poets" is an off-shoot of Hip Mama
*
Ayun Halliday
is a hillarious and intelligent writer who dedicates a lot of her time to chronicling the events of her life with her children. She has a long-time zine,
East Village Inky
, (which you can order through me
here
), three books (my most favourite being
The Big Rumpus
) and she has a regular spot as Mother Superior in
BUST magazine
.
*
Wee Welcome
- now I've never been through this site before, but they list info for
Mamapalooza
going on today at the Lulu Lounge here in Toronto.
If you have any related sites you recommend, please let us know!