'Tis the season for crafting!
I hope that all of you in Montreal remember that today at tomorrow I'm at the Hot Cakes Craft Fair (formerly known as the Rusty Plum Bazaar) from noon to 8pm. It's at 4324 St-Laurent, just a couple doors down from Marianne on the west side of the street. Come get zines to put in stockings!
And, I know this is a long time coming, but I thought I'd post a colour photo of the Fancy Scarf from
Take Back the Knit #1
- the second run of the zine in particular didn't copy well at all, and this is a really beautiful scarf, if I do say so myself. Three different colours of Manos, and a nice amount of width and length. Feather and fan - a great first lace project!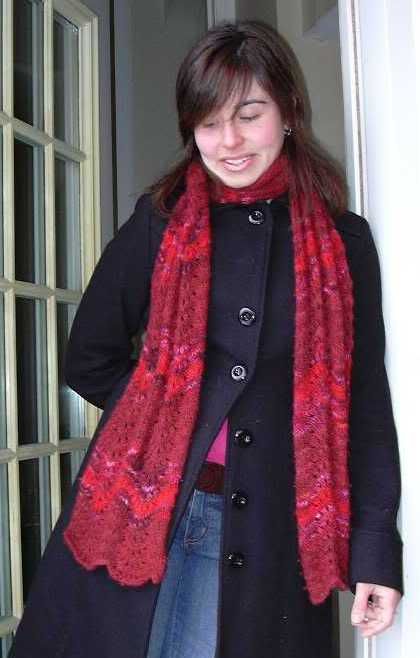 (Michelle took this pic two years ago, for the record)
Pick up the zine at L'Arterie in Montreal, or at the Toronto Women's Bookstore after my December 22nd delivery.